BYOP - there's a new meetup in town
Ever lost sleep over all the amazing things you are going to do the next day to save the world only to wake up and realize you just have to finish that new 8 season netflix show first? Ever read something during the day that got you so inspired to create the next facebook only to find yourself snoring in the sofa at 18:00 (that's 6 pm for you americanos)? Well, I have, and that is why I got attracted when I got a notification about a new meetup - Bring Your Own Project Gothenburg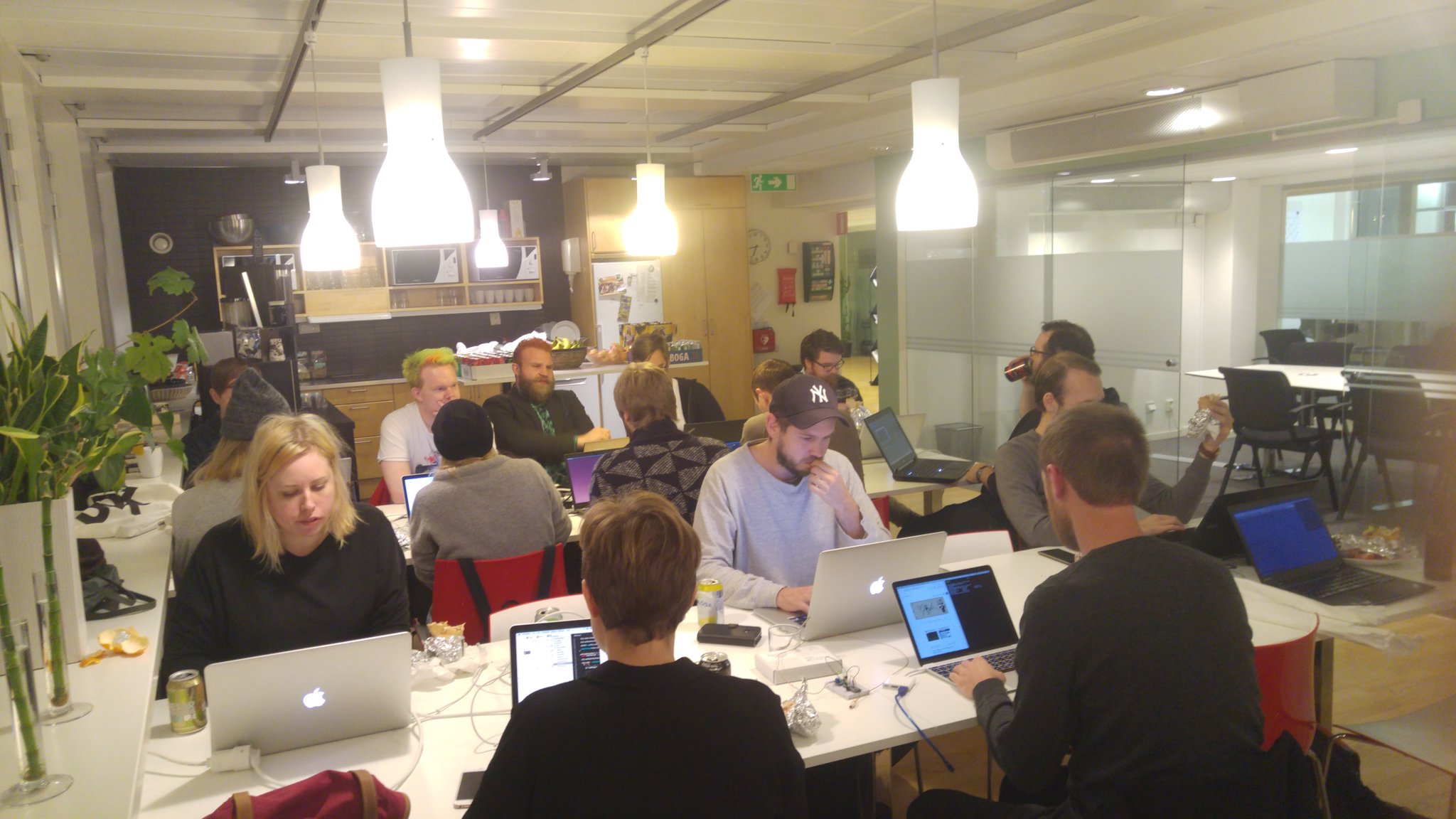 The first BYOP meetup (picture stolen from Erik Larkö)
The first meeting was held 10 days ago and started off with a ~20 minute presentation from Erik Larkö about one of his free time projects; a web-crawler in Go which went to amazon and bought purple things (if it wasn't to expensive)! It might not get Erik into the Fortune 500 list but it is hilarious! As Erik explained, the idea behind the meetup isn't (or doesn't have to be) about becoming rich, but rather about sharing ideas, knowledge, problems, or finding like-minded people to collaborate with.
The evening continued with an open space for people to sit down and code on their own project while consuming falafel. The meetup attracted around 20 people and for me lot of the evening was spent discussing and talking to people. It was a really enjoyable evening and even if I might have spent a bit too much of the time conversing instead of coding I at least got started with a project that has been on my "should do"-agenda for quite a while.
I think this meetup is a great way to contribute to "local open source" and it creates a really inspiring atmosphere to be around. Does it sound like something that would suite you? The next meetup is already scheduled!